Using the wrong fasteners to attach hardware to a door or window frame will undermine performance of the finished product. It doesn't matter whether it's a basic, entry level friction stay or the latest generation of advanced high security locking systems it has to be secured to the frame properly or it is not fit for purpose.
To help fabricators make the right choices, Rapierstar produces detailed Recommended Fixings Manuals (RFMs) for all the leading PVCu profile systems – there are more fastener types than you might think. The Eurocell systems RFM, for example, identifies 34 different types of fastener that may be needed when manufacturing and installing its windows or doors.
The need to make the right fastener choices is clear when you consider a recent survey of nearly 3,500 homeowners by Which? It revealed some important insights into the real-life experience of those buying new doors and windows over the past decade. The great news is that a large majority – over 70% - were happy with their purchase. However, the survey also reported that 543 of respondents said they had experienced problems.
Overall, the survey found that 30% of people said that windows/doors had become difficult to open/close and one-fifth reported that windows/doors dropped over time, so they no longer fit as well as they did originally. In addition, 'locks not working' was reported by 15% of people.
Interestingly, these top three causes for complaint are all hardware-related. So, what can we do to prevent this not insignificant number of problems in this area?
Firstly, as with every product, there are variations in quality and performance amongst the numerous different brands and types of hinges, locking systems, handles, etc. Catering for all tastes and budgets means that some products will be designed and manufactured to a higher standard than others – you get what you pay for!
However, it is not just down to the quality of the hardware itself. How the hardware functions and how well it stands the test of time also depends on the way it has been fitted, and we think that could have a large part to play in why so many problems arise.
Hardware's promise may fall short without fastener focus
Every hardware element will have its own fixing needs. The head style – pan, shallow pan, ribbed, faceted, countersunk or a special – will depend on the hardware being fitted, as will the size, thread type, and some applications will need a drill point where others don't.
A variety of fasteners are needed due to the different materials that make up a frame, including PVCu profile and steel reinforcement, and the range of forces they must withstand – which is why a high pull-out strength is important.
There is also the issue of corrosion to consider too as a severely corroded fastener can easily break and cause hardware to become loose. The three most common types of metals used in window and door screws – coated carbon steel, martensitic stainless steel and austenitic stainless steel – all have varying performance levels when it comes to corrosion. So choose carefully!
Innovation targets specific issues
Rapierstar's continuous development programme also helps to prevent problems with door or window operation by providing solutions for very specific issues.
One example is casement windows with restrictors or any other push button function. The button incorporated into the friction stay's design can reduce the clearance to such an extent that standard pan head fasteners scrape or catch as the casement is opened and closed. This motion quickly damages the hinge and makes operating the casement difficult for homeowners or tenants.
One solution from Rapierstar is the LFG, a low pan head fastener that slightly increases the clearance for the friction stay button. It's a tiny alteration that makes a huge difference to the end user.
Another example is a fastener that improves the aesthetics of doors. Feedback from some fabricators and installers indicated that the cover caps on some door hinges were 'popping off' when in use – clearly a highly visible issue for homeowners or tenants.
To overcome this issue, Rapierstar has developed a fastener that combines the strength of a typical 4.8mm diameter screw with the head size of a smaller 4.2mm product – the CBR. This also features an improved thread design to guarantee excellent pull-out strength. The end-result is that the screw head sits more neatly with the hinge and eliminates any likelihood of the caps becoming dislodged during door use.
Helping you get it right
There is so much to consider when it comes to selecting fasteners that it pays dividends to find the information you need to get it right, such as through Rapierstar's free to download RFMs. But where you are experiencing a problem, Rapierstar's technical consultants can help find a solution – and fortunately, most issues can be resolved simply by choosing a different size or type of fastener from the standard fastener range.
To arrange a technical consultation and a free comprehensive health check on which fasteners are currently being used and where improvements could be made, please call 01260 223311 or send us an email and we will call you.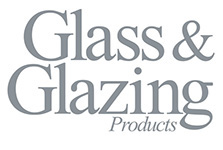 First published in Glass & Glazing Products April 2021
This email address is being protected from spambots. You need JavaScript enabled to view it. Technical & Marketing Manager at Rapierstar Tweet to @andyhol1